Testimonial: Maine Health Management Coalition
Hear what Peter Flotten, from Maine Health Coalition has to share about his experience as an HDMS client.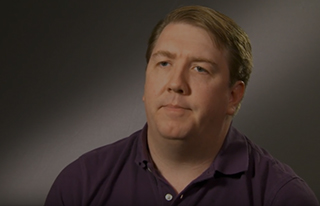 Transcript
So I think one of the main things that we get out of HDMS is their partnership and their collaboration with us. We work with a number of other regional health collaboratives who work with their vendors and are understanding where their limitations are, and what they can get and what they can't get. And what sets HDMS apart for us is their ability to work with us, to understand what we need, to have taken the relationship we've built up over the past number of years, to understand how we approach data and how we work with it and understand what we need out of it and that they're always willing to come to the table, discuss and collaborate and figure out the best way to approach our problems.
Working with the health care space, it is complicated and there's a lot of different things going on, but what HDMS allows us to do is really try to boil that complexity down into usable data sets that we can use to answer whatever questions come up. Different stakeholders have different perspectives and are looking for different answers and different sets of data and having it all in one place through the Sass extracts that we get allow us to have the flexibility to answer whatever questions come up.
And so one of the things that HDMS has partnered with us on is creating the ability to calculate total cost of care across all the practices. And so by implementing health partners total cost of care methodology into our compass reports it's allowed us to pursue that, to provide information on the practice level that's ultimately allowed us to become the second state in the country to provide, publically, totally cost of care information across all the different practices within the state.
Video
Testimonial: Maine Health Management Coalition