Useful Documents
Countering COVID-19: Using phased data analytics to shape benefits plans
You need to add a widget, row, or prebuilt layout before you'll see anything here. 🙂
Useful Documents
Infographic: Diseases of Despair
Useful Documents
Validate Wellness Vendors with a Data-Driven Approach
You need to add a widget, row, or prebuilt layout before you'll see anything here. 🙂
Useful Documents
Infographic: Use Data to Design Effective Preventative Screening Programs
Useful Documents
Analytics are key to wellness success. Here's why.
White Papers
Preventive Care Starts with the Annual Wellness Exam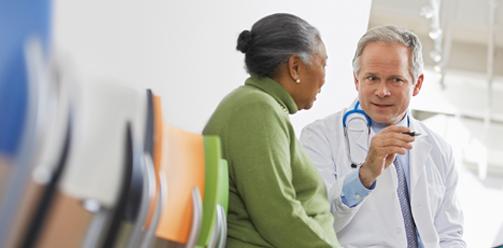 For most people, the term "Preventive Care" suggests age appropriate cancer screenings, flu shots and childhood vaccinations. What about appropriate regular monitoring of symptoms that prevents the worsening of a chronic illness? Or timely interventions that reduce or prevent complications due to a medication or a stressful life event?
Preventive care is a much broader concept that includes (but not limited to) activities that lead to the overall reduction of adverse events (e.g. fewer life-threatening complications due to a chronic illness) and the promotion of overall health in the entire population.
The "Annual Wellness Exam" (aka Annual Physical, Annual check-up, Health Maintenance Visit, Preventive Care Visit, etc.) is perhaps one of the most underutilized benefits in a health plan even though it is available at no out-of-pocket cost to the covered individual (with most federal, state and commercial plans).
Getting an Annual Wellness Exam regularly offers two main advantages:
An individual who does not proactively seek care (often referred to as a "non-utilizer") gets monitored for any new and/or existing physical and emotional problems, assessed for various risks and guided to close relevant care gaps (e.g. BMI, Mammogram, Blood Pressure check)
Establishes a relationship between the member (including his/ her family) and the Primary Care Provider (PCP)'s office making it more likely for the PCP to be the first point of contact for any health issue - rather than an Urgent Care or ER
From a Payer (Employer, Health Plan, other) and Provider (individual Physician, Group Practice, Health System, other) standpoint, there is also a financial advantage in ensuring all members get a Wellness Exam every year as described below.
What does the data show?
In looking at the Professional component of medical claims data for the last 3 years, HDMS saw an overwhelming trend among our customers.  We classified members into two groups:
Those that HAD received an Annual Wellness Exam during the reporting year
Those that had NOT had an Annual Wellness Exam during the reporting year
Adult members in both groups were then compared for ER Utilization, particularly for Avoidable ER usage using the NYU Emergent Status & AHRQ Prevention Quality Indicator (PQI) methodologies.
The results showed:
Members who have NOT had an Annual Wellness Exam within the last reporting year, consistently incurred higher overall Cost AND higher number of Visits to the ER for complaints (conditions) that are classified as: "Non-Emergent", "Primary Care Appropriate" and "Preventable/ Avoidable."
There were a higher number of members WITHOUT an Annual Wellness Exam within the last reporting year, with one or more visits to the ER for diagnoses, that qualify as "Ambulatory Care Sensitive Conditions"
What does this mean?
These reports show a clear pattern. Members who get an Annual Wellness Exam are less likely to use the ER for conditions that can be treated and/ or managed at a less expensive site of care. Hence, it is in the best interest of the organization to encourage and incent all their members to establish a relationship with a PCP and get regular Wellness exams.
White Papers
A Data-Smart Approach to Employee Benefits Management and Preventative Care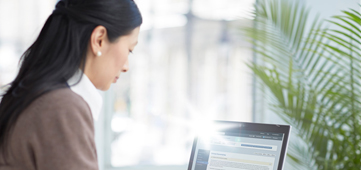 As healthcare costs continue to increase, more employers and health plans are evaluating the impact of their health and wellness benefits – including the effectiveness of preventive screenings.
Three out of five U.S. employers use health screenings and risk assessments to screen for expensive chronic conditions, such as cancer.1 Yet, 79 percent of large U.S. employers and 44 percent of mid-sized employers do not measure the effectiveness of employee wellness programs, including preventive screenings.2
With the cost of employee health benefits expected to rise 5 percent in 2019, it is critical that employers and health plans develop a data-centric approach to measuring the effectiveness of preventive screenings.3
How Data Insight Strengthens Preventive Cancer Screening Outcomes
Analytics inform a high-value approach for health benefits design by providing employers and health plans insights into opportunities for targeted interventions that reduce costs and improve health. Data analytics also help avoid "one-size-fits-most" solutions that may not be a good fi t given member and provider characteristics.
Increasingly, analytics are used to track outcomes of preventive care. For example, a recent study examined the impact of preventive cervical cancer screenings and showed these eff orts resulted in substantially lower deaths and increased lifespans.4
Analytics can also help employers and health plans prioritize preventive cancer screening offerings. Criteria might include:
Risk factors such as high proportions of members who are overweight, have high cholesterol or high blood sugar levels, or smoke.
Regional health trends that may point to potential socioeconomic-based risks for members, like higher-than-average prevalence rates of lung cancer or heart disease. For example, 6.2 percent of Ohio's population has heart disease, even as rates across the nation dropped.5
Evidence of possible "hot spots" within a plan sponsor membership. For instance, analytics show certain locations where employers and health plans should focus eff orts on encouraging preventative cancer screenings (member education, onsite clinic involvement, etc.).
The analysis of claims data – as well as socioeconomic data that might be available from state and regional health organizations – can provide powerful insights in developing a high-value approach to preventative cancer screening health benefits for members that improves outcomes.
Case Study: Measure the Impact of Preventive Cancer Screenings
Employers and health plans can demonstrate success through data analytics by determining the impact of preventative cancer screenings on access to treatment, risk and costs of care.
For example, a state health plan covering around 205,000 employees and dependents set out to identify the rate at which members were diagnosed with cancer after undergoing preventive screenings for breast, colorectal and cervical cancers.
For the overall state population, new cases of colorectal and cervical cancer have been decreasing while new cases of breast cancer are increasing. However, analysis of claims data for the state health plan differs for state employees:
While the rate of newly diagnosed cases of breast cancer remained steady, it was higher than the state average.
The number of new cases of colorectal and cervical cancer among state employees increased; however, the rate of occurrences was lower than the state average.
By collaborating with HDMS experts, the state health plan created episode-based analysis groups, or cohorts, to assess compliance with preventive screenings compared to national guidelines and measure the impact of such screenings on early cancer detection and treatment.
Members in the episode-based analysis group included those who were newly diagnosed with breast, colorectal and cervical cancers as well as those who had been identified as having a recurring cancer diagnosis within two years of initial detection of the cancers. The results were enlightening:
Increased early diagnosis. The majority of new cases of breast, colorectal and cervical cancer were initially diagnosed following preventive screenings:
Preventive screenings were associated with 80% of new cases of breast cancer among plan members.
Among members who received preventive screenings, 11% received additional treatments – and not just for cancer (e.g., removal of benign tumors or polyps).
Cervical cancer screenings helped identify women who need additional testing to detect or rule out uterine or ovarian cancer.
Decreased risk. The study showed early diagnosis of cancer through preventive screenings was associated with significantly reduced members' risk scores. Members who were diagnosed earlier through preventive screening had significantly lower concurrent risk scores compared to other members with the same type of cancer. Higher risk scores are typically associated with members with later stages of cancer that require more complex treatment.
Specifically, members diagnosed with breast cancer through preventive screenings had an average risk score of less than 1.00 while members diagnosed outside of preventive screenings had average risk scores from 5.88 to 6.53. Similarly, members diagnosed with cervical cancer through preventive screenings had average risk scores of 1.00 while those diagnosed later exhibited risk scores of 3.31 to 4.22.
Reduced costs of care. Analysis also revealed the impact of preventive screenings in lower costs of care. The cost of treating breast and cervical cancer for women identified by preventive screening was lower on average.6
Optimize Value Through Claims Analysis
The results showcase the power of using data to measure the effectiveness of preventive screenings. When employers and health plans leverage claims and socioeconomic data analysis to refine their approach to benefits design, they are more empowered to reduce costs and improve outcomes.
"Top 10 Health Conditions Costing Employers the Most," Employee Benefit News, Feb. 9, 2018, https://www.benefitnews.com/slideshow/top-10-healthconditions-costing-employers-the-most
Desai, P., "Why Health Screening Programs Fail and What Employers Can Do About It," Corporate Wellness Magazine, https://www.corporatewellnessmagazine.com/worksite-wellness/health-screening-programs-fail/
https://www.shrm.org/resourcesandtools/hr-topics/benefits/pages/employers-adjust-health-benefits-for-2019.aspx
Kim, J.J., Burger, E.A., Regan, C., et al., "Screening for Cervical Cancer in Primary Care: A Decision Analysis for the U.S. Preventive Services Task Force," JAMA, Aug. 21, 2018, https://jamanetwork.com/journals/jama/fullarticle/2697702
"Heart Disease Hotspots: 14 States with Highest Rates," CBS News, https://www.cbsnews.com/pictures/heart-disease-hotspots-14-states-with-highest-rates/
HDMS proprietary data
Case Studies
Improving Employee Mental Health Solutions through the Power of Data Analytics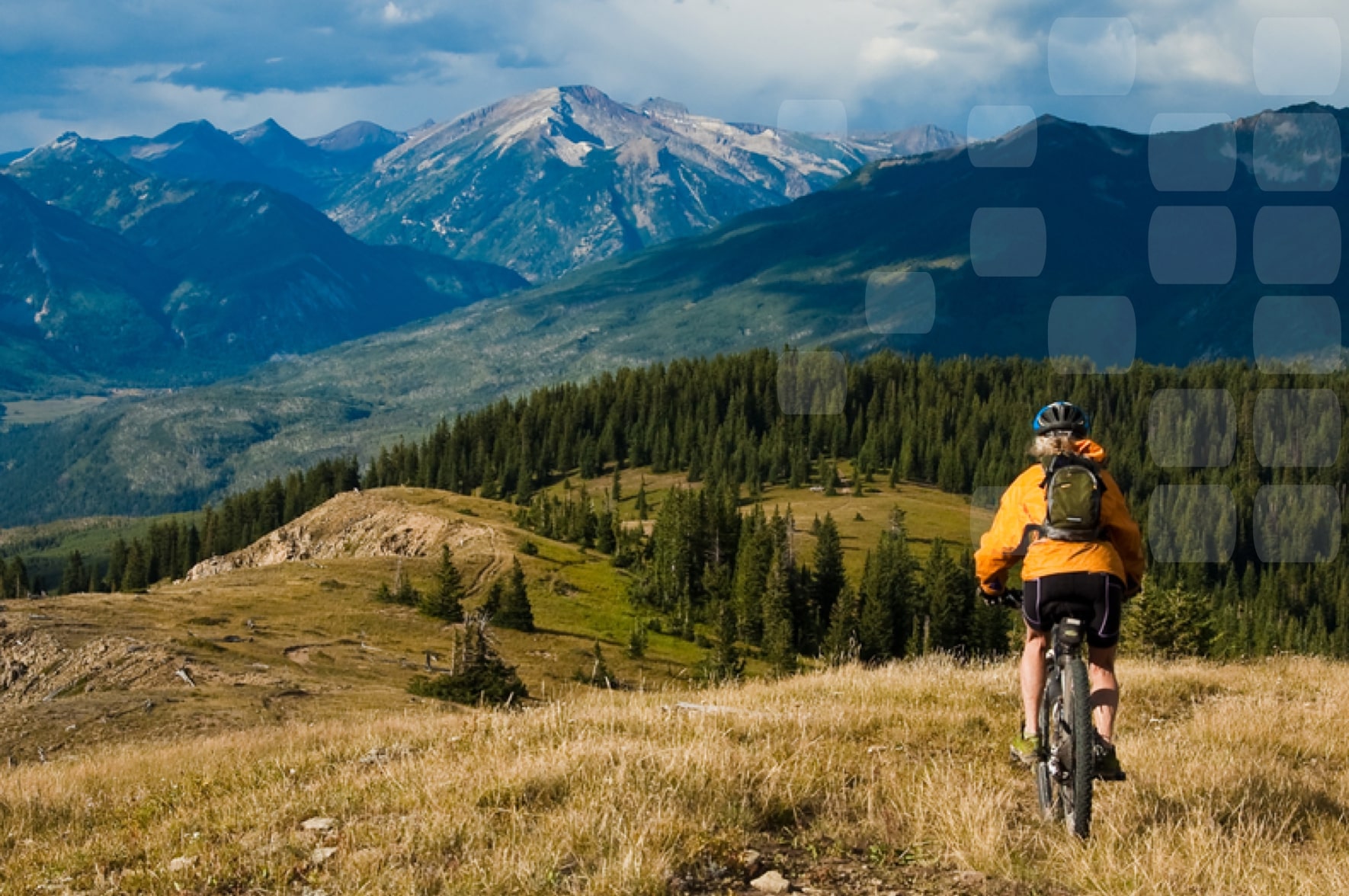 Read how a national retail employer partnered with HDMS to better understand the mental health needs of their population and how it impacted their productivity.
Download PDF
Case Studies
Maximizing the Potential of Healthcare Data for Better Population Targeting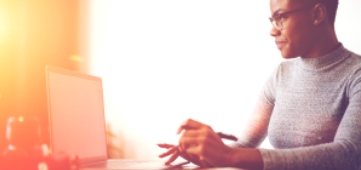 Read how Lowe's works with HDMS to understand trends within its population and  identify patterns that may indicate the need for proactive
intervention to improve its population's overall health.
Download PDF
Case Studies
Measure the Impact of Preventative Cancer Screenings with Patient Outcome Analytics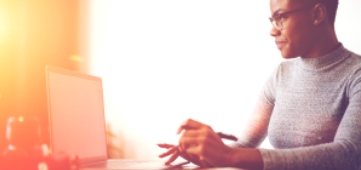 A case study for employers and health plans
The Need
The Affordable Care Act (ACA) requires employers to fully cover preventive screenings for breast, cervical/uterine and colorectal cancers.
For one state agency, declining member utilization of these preventive screenings was a cause for concern. Why were utilization rates dropping? Moreover, what impact was the reduction having on the agency's costs and its members' health outcomes?
The Analytic Challenge
The state agency, which administers health benefits for 205,000 employees and dependents, set out to identify the cost and outcomes of the ACA-required preventive cancer screenings. What the agency really wanted to know was whether the screenings were resulting in earlier cancer detection, which in turn required less invasive and less costly treatment.
For quite some time, the agency simply assumed that the screenings were cost effective. The challenge was to accurately quantify their impact at a time when:
The American Cancer Society (ACS) released new, more targeted guidelines that lowered the number of people it recommended for the preventive screenings.1 (The ACS believed the change would result in higher prevention rates even with fewer people screened.)
Screening utilization was declining.
Only 6 to 8 percent of members who were screened were actually diagnosed with cancer or a related condition as a result.
The Solution
The state agency's population health manager (PHM) uses HDMS' analytics and reporting solution on a quarterly basis to analyze trends in cost and utilization of employee benefits. With HDMS' data management expertise, the PHM trusted the credibility of the analysis. To further evaluate the cancer screenings, the PHM took advantage of the solution's built-in evidence-based guidelines to create episode-based analysis groups (cohorts) from claims and enrollment data to measure whether members:
Were diagnosed with any cancer within the three years prior to being diagnosed with breast, cervical, uterine or colorectal cancer. (This helped to identify new cancer cases as opposed to recurring cancer cases.)
Received medical services for a cancer diagnosis within 60 days of a preventive cancer screening.
The Results
Analysis clearly showed the value of preventive cancer screenings for members and for the state agency:
The majority of new cases of breast, colorectal and cervical cancer among the agency's members were initially diagnosed as a result of preventive screenings.

80% of new cases of breast cancer were associated with preventive screenings¹
11% of members who received screenings received additional treatments – not just for cancer
Cervical cancer screenings led many members to additional uterine or ovarian testing

Members diagnosed with breast, cervical, uterine or colorectal cancer through the preventive screenings experienced fewer medical complications, as shown through lower relative health risk scores.

Breast Cancer

00 Average risk score of members diagnosed with breast cancer
88-6.53 Average risk score of members diagnosed with breast cancer

Cervical Cancer

00 Average risk score of members diagnosed with breast cancer
31-4.22 Average risk score of members diagnosed with breast cancer

Those diagnosed through preventive screenings recorded lower total costs of cancer care on a risk-adjusted cost basis, as well as relative to expected cancer treatment costs.

9% Decrease in the cost of treatment for breast cancer
6% Decrease in the cost of treatment for colon cancer

Overall, paid claims for all three types of cancer screenings was 3.6 percent lower than in previous years.
Data-informed insight improves health
Today, the state agency reviews a preventive screening dashboard every quarter to monitor outcome metrics. Furthermore, working together with HDMS to perform proactive data analysis may open up new insights into opportunities to reduce costs and improve member health. It's just one powerful illustration of how robust data analysis can help employers and health plans measure and enhance the effectiveness of preventive health benefits.
In the Know
The ACS' updated preventive screening guidelines are now focused on smaller populations. However, they target age and gender groups that account for 82 to 92 percent of breast, cervical, uterine and colorectal cancer diagnoses. Screenings identify 68 percent of new breast cancer cases and more than 89 percent of other new cancer cases earlier. So, although the number of eligible members who received preventive cancer screenings declined, compliance with Healthcare Effectiveness Data and Information Set (HEDIS) guidelines, which measures individual clinical care influenced by health plan programs, generally improved. (The exception was compliance for breast cancer screenings.)
¹Grady, D., "American Cancer Society, in a Shift, Recommends Fewer Mammograms," The New York Times, Oct. 20, 2015, https://hms.harvard.edu/news/american-cancer-society-shift-recommends-fewer-mammograms
HDMS proprietary data