How are organizations approaching SDoH in their analytics? What are they doing given the insights and measurements they find?
Here's some specific examples of work going on within HDMS clients. You can use these projects to understand the analytic possibilities available with our SDoH capabilities. And even more importantly, see how organizations are taking action upon insights and driving innovation.
Organizations are using SDoH Analytics to tackle:
Diversity, Equity, Inclusion initiatives
Removing systemic or community barriers
Prioritizing areas of investment
Tracking progress in closing equity gaps
Designing for people in context
---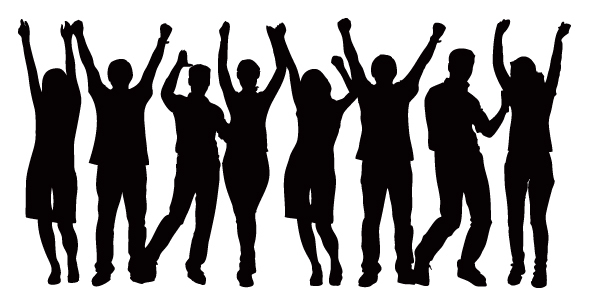 Here is a typical SDoH dashboard in Enlight.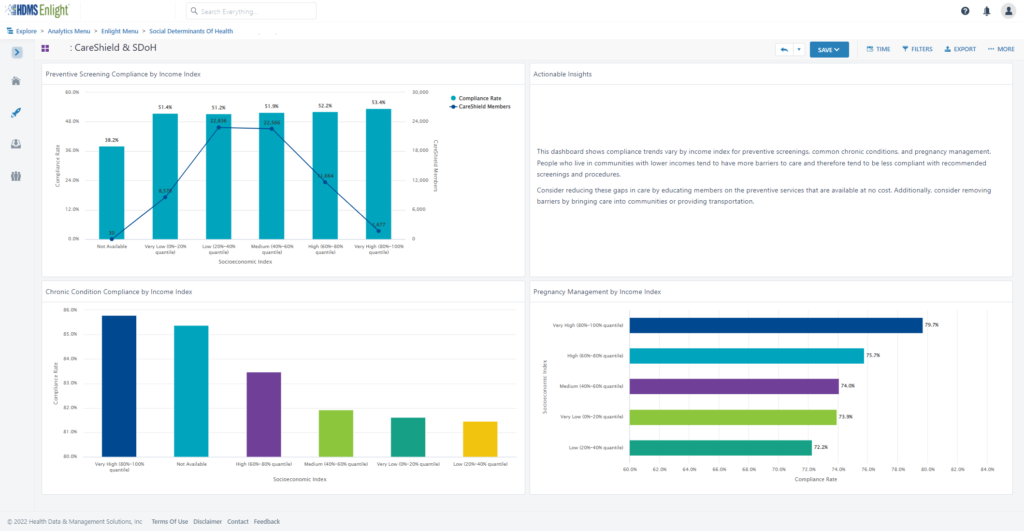 Get an immediate understanding of the basics – things like care gaps by Socioeconomic index
---
And more focused investigations like mental health needs for disadvantaged segments.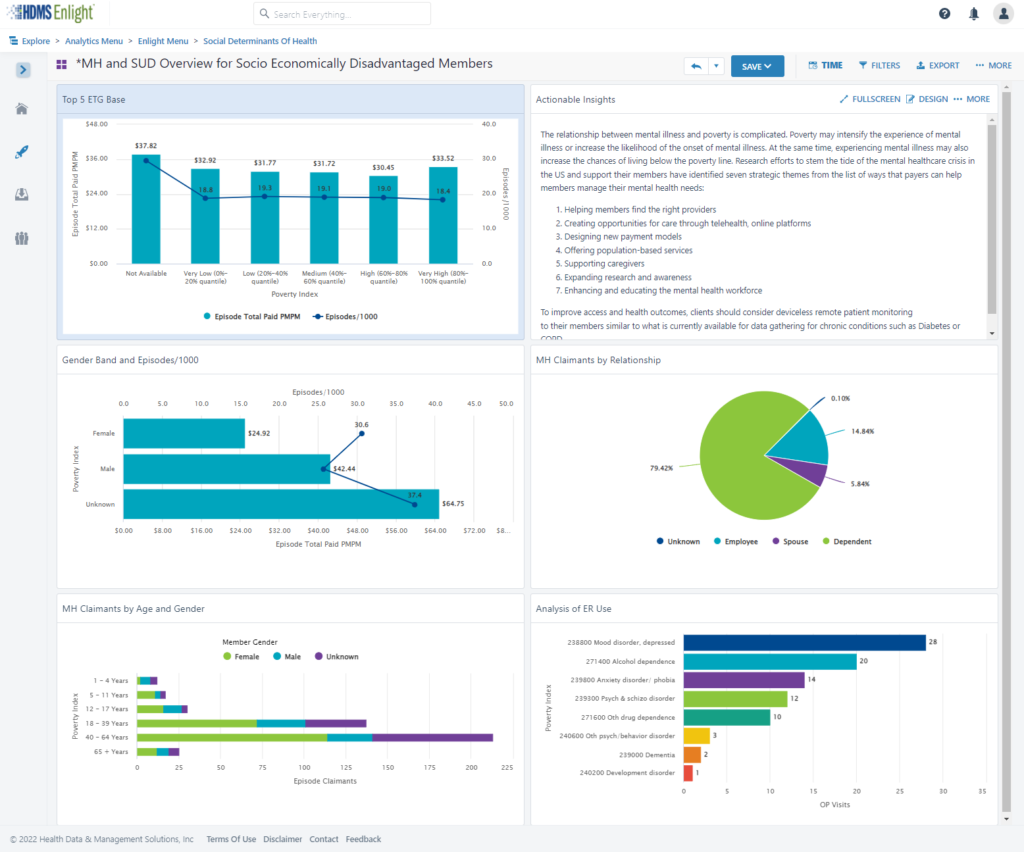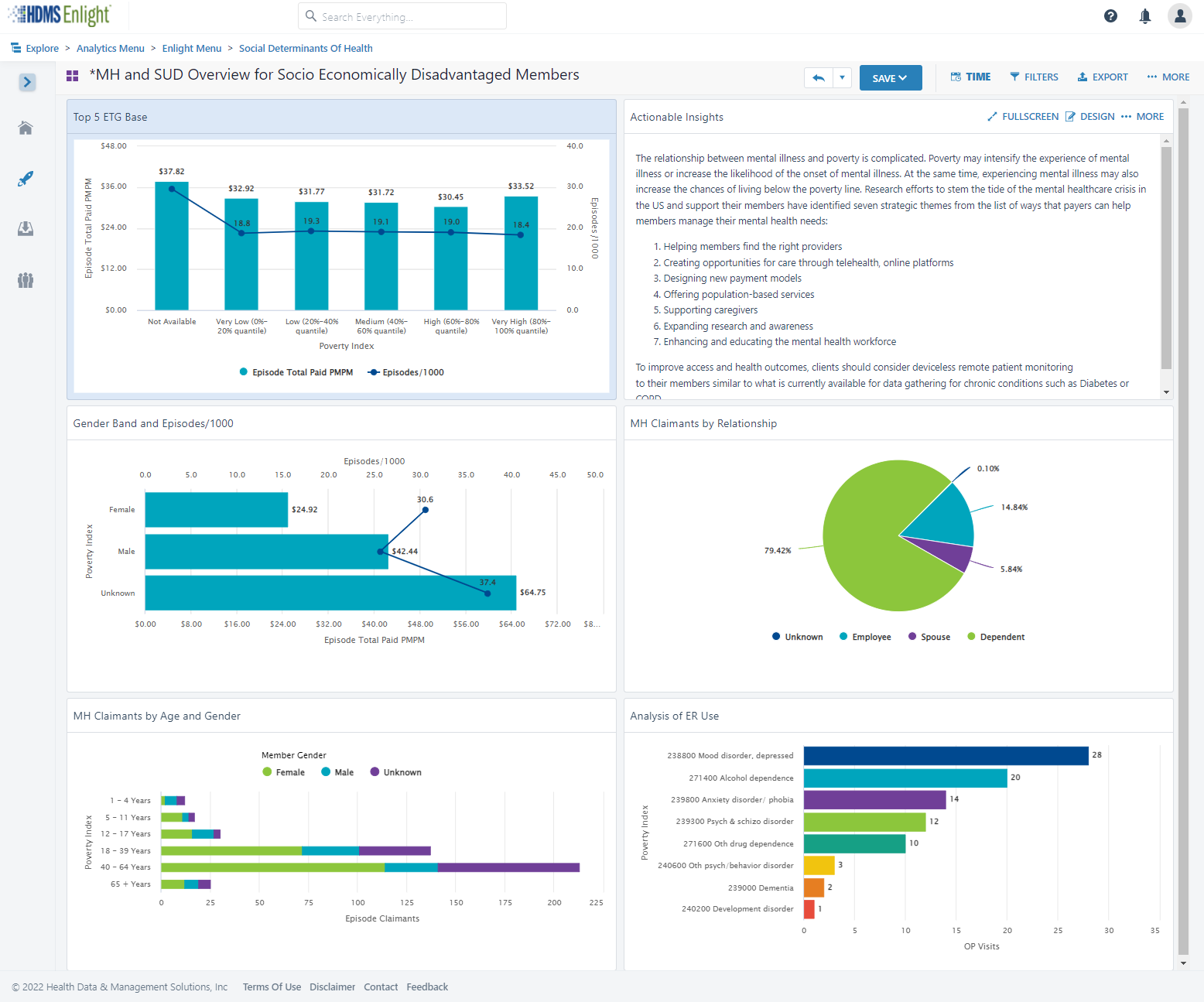 HDMS clients – have your team walk you through available possibilities. There's so many new options. Where will you take this next?
We'll help tailor new analytic views to any specific needs you have.
---
See how easy it is to look at how social determinants influence your population.